KAZAKHSTAN: Italian firm Eni has taken the final investment decision (FID) to build, develop and operate a 50MW wind farm in the north-west of the country.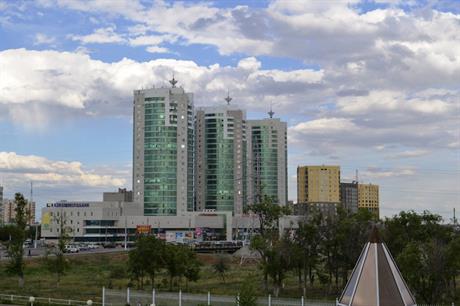 Construction of the Badamsha project in the Aktobe province will start "in the coming months", the oil and gas giant stated, with commercial operation and grid connection expected by the end of 2019.The project is the Italian company's first large-scale investment in wind power, having announced plans to expand into the renewables sector earlier this year.

Eni added the FID also represents "the first material step" of a memorandum of understanding (MoU) signed with GE and the Kazakh minister of energy in June 2017 to promote the development of renewable energy projects in Kazakhstan.

The company has been present in the country since 1992 and jointly operates the Karachaganak gas field in the north-west of Kazakhstan and is an equity partner in several projects in the northern Caspian Sea.

Eni had previously signed a framework deal with GE in 2016 to develop renewable energy projects including onshore and offshore wind.

In March 2018, it announced plans to install 1GW of new renewable energy capacity by 2021 and 5GW of clean energy capacity by 2025.

The Badamsha project would provide the Aktobe region with about 198GWh/year, Eni stated.

Kazakhstan currently has no online wind projects, but there are several in various stages of development.

The government owns six 35MW sites in the north of the country, and a 78MW project in the east that it hopes to complete this year. It also awarded just under 100MW through a tender process in June 2018.

Kazakhstan aims to source 50% of its power from renewables by 2050. The country currently meets most of its electricity demand with coal, gas and hydro, according to the International Energy Agency.